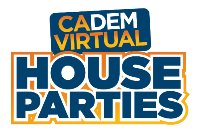 Join Cynthia Sterling for a Virtual Action Zoom Event she is hosting this coming Friday; it is important we prepare for the upcoming election that will be different from any other we have seen. Please register by going to the link attached. Contact Cynthia with any questions….
When: Jul 17, 2020 06:00 PM
Please register in advance for this meeting:
After registering, you will receive a confirmation e-mail containing information about joining the meeting.
Every day, the importance of the November election becomes increasingly obvious. We must remove Donald Trump from office.
To help us get to where we need to be for the GOTV push later in the year, we need to be building our volunteer base now. Moreover, there is much that can be done in our current virtual environment to assist our efforts. The key methodology for building our capacity at this time is the virtual house.
The VHP is used to expand our reach and to move toward further engagement. At the VHP, we talk both about how to continue this outreach and outline volunteer opportunities in which people can engage now.
We will need to bring all of our resources to the table to win in November. We saw what happened in Georgia two years ago and in Wisconsin earlier this year; the opposition will not go away quietly. By mobilizing our people power, we can ensure that Trump and his acolytes become a historical asterisk. Together, we can make that happen.
Respectfully, 
Hon. Cynthia A. Sterling 
former Fresno City Councilwoman